The UKRI Healthy Ageing Catalyst Awards are an exciting new way to access funding.
Awards winners gain up to £62,500 (fEC) and a structured programme of support from Zinc, to translate their research and innovate to impact later life. On this page, you can find all the resources and information you need to submit your complete Expression of Interest before 22nd February, 2022, 16:00 GMT.
33 researchers have found there are huge benefits to becoming a member of the Catalyst Cohort and taking part in this non-traditional application process. Could you be next?
This guidance document tells you everything you need to know about submitting an Expression of Interest for the Awards.
Use this template to create your Expression of Interest Summaries
Use this template for your letter of institutional support, signed by your Head of Department
Process: Submitting Your Expression of Interest
1) Explore the resources on this page to learn more about the Awards and download the Expression of Interest Guidance document, Expression of Interest summary template and Letter of Support template.
2) Complete your Expression of Interest summary and receive your signed letter of support. Please save these with a suitable document name, which should include your host university and your name.
3) Submit the written elements of your expression of interest using our application form. You must submit your initial written application on the Workable platform before Tuesday 22nd February 2022, 16:00 (GMT).
4) Check your emails (including your junk folder) for the link to record and submit the video element of your application on the Workable platform. Your application is considered incomplete until you have submitted the video. If you submit the written element of your application at 15:59 on the 22nd February, you will still have two days to record your video.
Please add catalyst@zinc.vc to your favourites, address list or primary inbox so that you do not miss any emails and fail to complete your application. To learn more about the application process in detail, please view the Expression of Interest Guidance Document.
Important Links
Application link - applications are now closed for this call.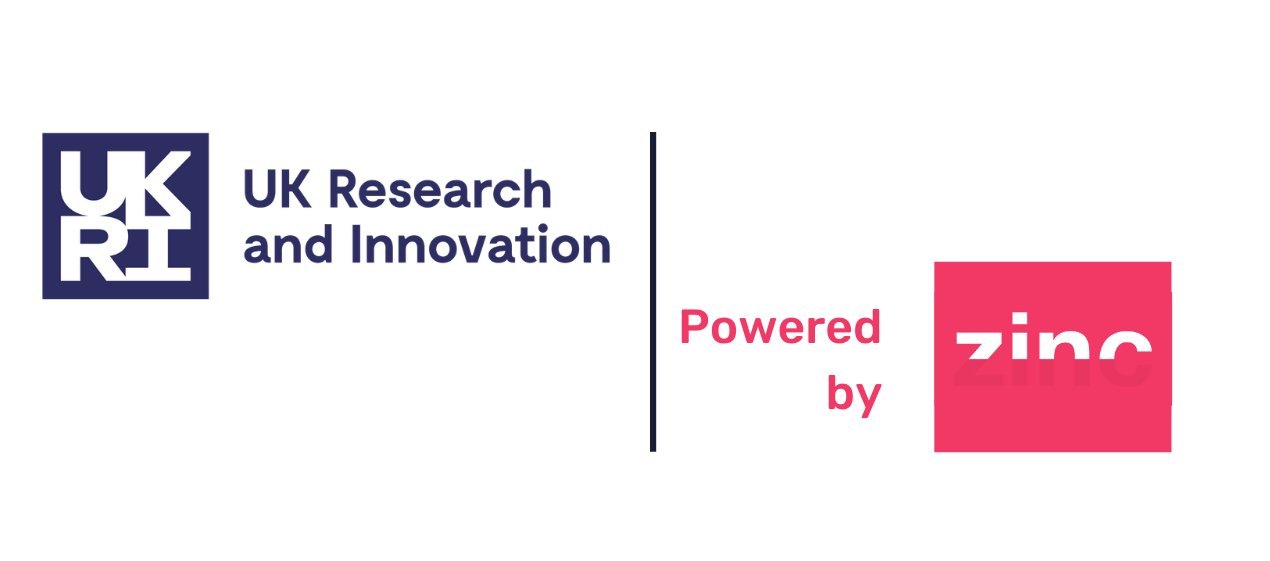 Since I first saw the Catalyst Award opportunity I've been so excited about it. It enables us to think in a creative way and an iterative way that we just couldn't with a normal research bid. Anna Lowe, Sheffield Hallam University, Catalyst Year 2 Award Winner
The Catalyst Award is unlike any other funding program... I love the fact the program itself is focused on developing you, not only as a researcher, but as an entrepreneur, an innovator and a leader. It's really given me the opportunity to grow beyond my research and academic life and find new strengths and challenges! Hannah Swift, University of Kent, Catalyst Year 2 Award Winner
Having Zinc involved has created a structure to the work and an impetus to look for opportunities to apply the research and develop possible new markets. They have put us in touch with several interesting leads and we are now developing potential spin-off projects as a result… We would definitely advocate this type of process in the future, if opportunities exist. Paul Jones, Northumbria University, Catalyst Year 1 Award Winner
Register here for Catalyst Awards updates